Humanity+ Newsletter
NEWSLETTER Humanity+ Upcoming Conferences! Humanity+ @ Beijing, July 27th at Jin Tai Art Museum. We will announce details on the conference next month! Stay tuned because it is going to be an amazing event! If you have any questions, please email info@humanityplus.org and we will send your queries to Ben Goertzel, conference organizer. Humanity+ @ Silicon Valley... [lire la suite]
Publié le 7 mai 2013, par Marc Roux dans « transhumanisme »
NEWSLETTER
---
Humanity+ Upcoming Conferences!
Humanity+ @ Beijing, July 27th at Jin Tai Art Museum. We will announce details on the conference next month! Stay tuned because it is going to be an amazing event! If you have any questions, please email info@humanityplus.org and we will send your queries to Ben Goertzel, conference organizer.
Humanity+ @ Silicon Valley (Fall 2013). More information coming soon!
Humanity+ @ Melbourne (Fall 2013). More information coming soon!
---
ANNOUNCING THE TRANSHUMANIST READER!
Now Available at
Amazon
!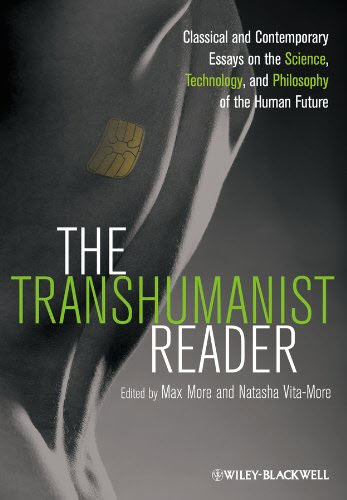 Contributing Authors include: Vernor Vinge, Ray Kurzweil, Rachel Armstrong, Aubrey de Grey, Nick Bostrom, James Hughes, Martine Rothblatt, Randal A. Koene, Marvin Minsky, Giulio Prisco, Ben Goertzel, Russell Blackford and more!
---
FEATURED CONFERENCE!  Special 45 hour special rate!


Humanity+ Advisors and Officers who are invited speakers include: Martine Rothblatt, Randal Koene, Natasha Vita-More, Ben Goertzel.
Starting today, May 6th Global Future 2045 Congress (GF2045) is offering a special 20.45% OFF ONLY FOR 45 HOURS! After the 45 days, there will be a 10% discount for Humanity+ members.  To take advantage of these offers, use our Humanity+ code
GF2045HPLUS
and 
Register here
!
Location: New York City's Lincoln Center.  Dates: June 15-16.

International Space Development Conference, « 
Transhumanism and Space Exploration
« :  San Diego, CA, May 25 10:00 AM – 6:00 PM
Register
!  Invited Speakers: David Orban, Vernor Vinge, Natasha Vita-More, David Brin, Howard Bloom. All Featured
Speakers
!
---


SportAccord Convention, covers transhumanism!  « The Advent of the Blade Runner – Bionic Sport of the Future »
Saint Petersburg, Russia. Invited Speakers:  Andy Miah and Natasha Vita-More. All Featured Speakers!
---


« Resuscitation and Reintegration of Cryonics Patients Symposium ». Portland, Oregon, May 12, 10:00 AM to 7:00 PM. (Free!)
Invited Speakers: Aubrey de Grey, Max More and Randal Koene.  All Featured Speakers!
---
MORE MAY NEWS!
Featured Member: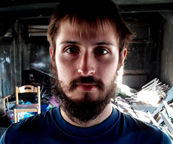 Taylor Shechet is a musician and sound designer living in Los Angeles.  His recent work includes sound design for the ANAMNESIA Network, a net narrative experience created by the Teaching Machine art collective, to supplement the science fiction short film ANAMNESIA.  Taylor believes that the artistic process is as important as the end result, and chooses source sounds and audio manipulation processes that he feels are relevant to the intent of the work.  The sound design for the ANAMNESIA Network includes heavily manipulated samples of the magnetic fields of celestial bodies, pulsations at 7.83hz (The Schumann Resonance) and the use of psychoacoustic effects like the Shephard Tone.  Visit the ANAMNESIA website to explore strange visual and audio vistas, or visit Taylor's website to learn more about his work.
__________________________________________________________
Thinking about becoming a member of Humanity+?  Join here!
Tweeter
---